The largest maps in the world can be found on the floor of the Citizens' Hall in the heart of the Royal Palace of Amsterdam. The three mosaics are nearly seven metres in diameter and depict the Eastern Hemisphere, the Western Hemisphere and the night sky.
These gigantic floor maps are now part of a special exhibition: The Universe of Amsterdam. MCW was asked to create a projection over these maps for this exhibition, with our goal being to bring them virtually to life.
The night sky was painted in the 17th century with line drawings of constellations and the signs of the zodiac. MCW conceived and developed an animation that shows what this ancient night sky would have looked like some 250 years ago. An enthralling animation takes visitors into the world of the constellations.
For the Eastern and Western Hemispheres, we devised an animation that shows how the world was gradually discovered during the age of the Dutch East India Company, with Amsterdam at the centre of the world, of course!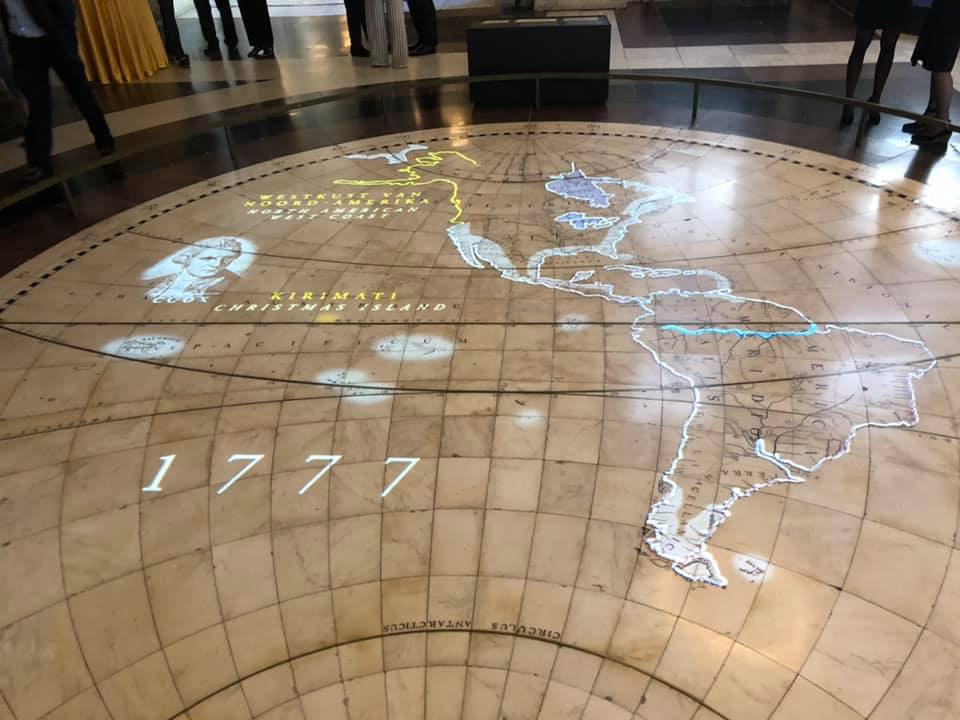 The project was realised in close cooperation with the Royal Palace of Amsterdam. The technology for the projection was a collaborative effort with Rapenburg Plaza.
This stunning exhibition was opened by His Royal Majesty King Willem-Alexander. The exhibition runs through 22 September 2019.
For more information: Paleisamsterdam.nl or Koninklijkhuis.nl