The opening exhibition entitled Dit Zijn Wij! (This Is Us!) at Museum de Voorde is about six generations. All sorts of interactive elements allow visitors to discover what generations have in common and what distinguishes them from each other. MCW developed all of the AV and multimedia material for the exhibition.
The exhibition is about the generations ranging from the 1950s to the present day. It is about growing up in an era with very specific features, with its own ideas, certainties, worries, icons and defining moments. Who was I? And who am I now? What did I find important and what did this do with me? And so who am I now?
130 defining moments visualised
Every generation – from the lost generation to the millennials – has been visualised in the exhibition in a style chamber featuring a suitable set design showcasing furniture, objects, props, soundscapes and all sorts of historical footage displayed on screens and projected life-size.
Five themed interactive screens also display important, touching and drastic events from the 1950s until now, in both text and moving images. Major events in fashion, music, technology, disasters, love and anguish are all depicted. Extensive research and image selection led to 130 important events being chosen, which were incorporated in a wonderful cinematic timeline.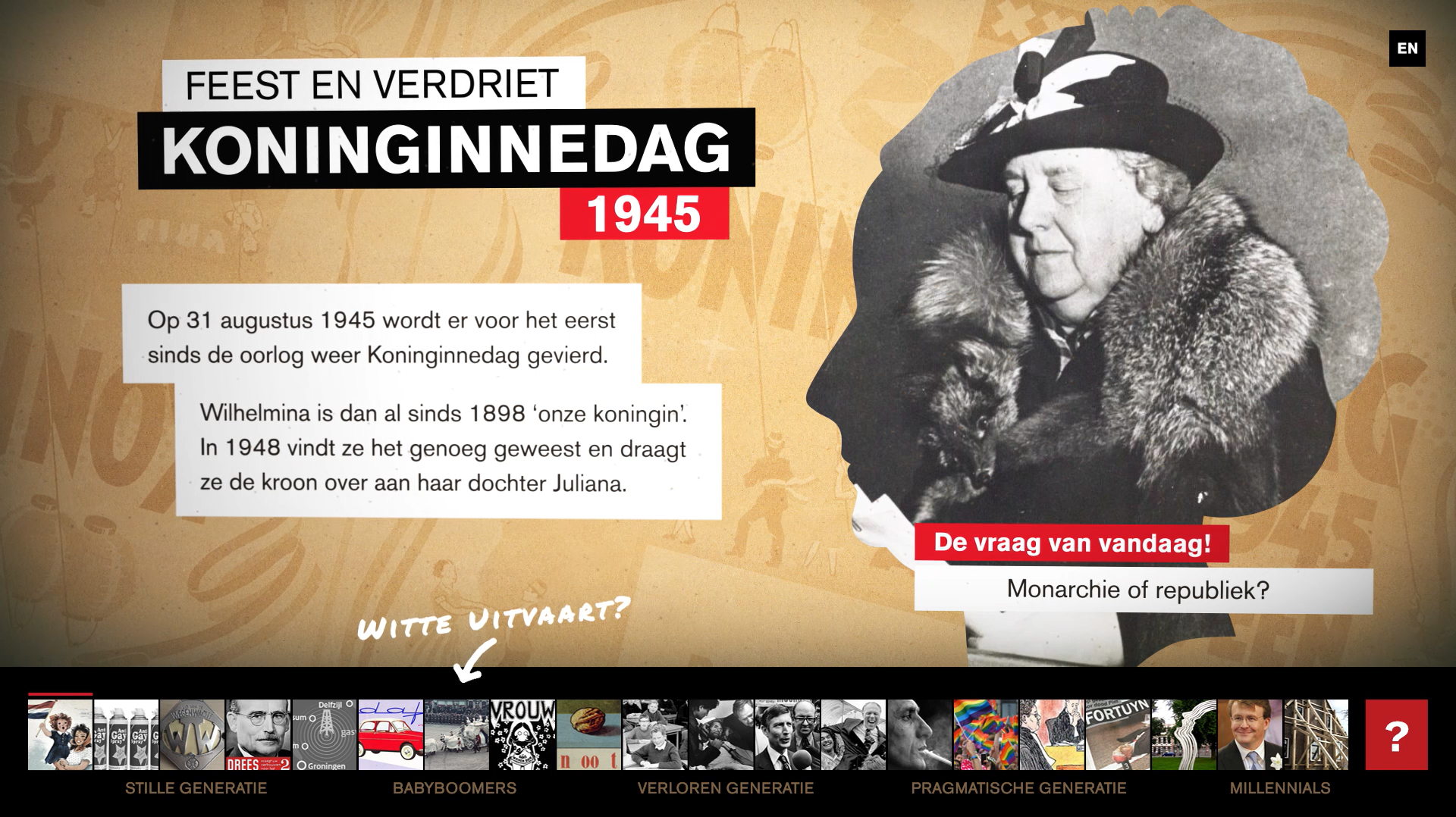 Generation ?... A Glimpse into the Crystal Ball
The last exhibition chamber is about 'Generation ?' This is the generation currently turning adult. Visitors can take a few minutes to sit back in a comfy chair and use a modern game controller to predict important events in a crystal ball. After all, this generation is being shaped by what is happening today, tomorrow, and in the next decade or two. All of the choices that visitors make will be saved to create a fascinating ranking at the end of the game.

The Dit Zijn Wij! exhibition will be taking place in Museum De Voorde in Zoetermeer and can be visited from 13 April 2019 until 2 February 2020.
Design: XPEX Experience Experts
Scenario, AV en multimedia: MCW / creative agency i.s.m. XPEX Experience Experts
Construction: Heijmerink Wagemakers Vormgeversatelier
Hardware: MAV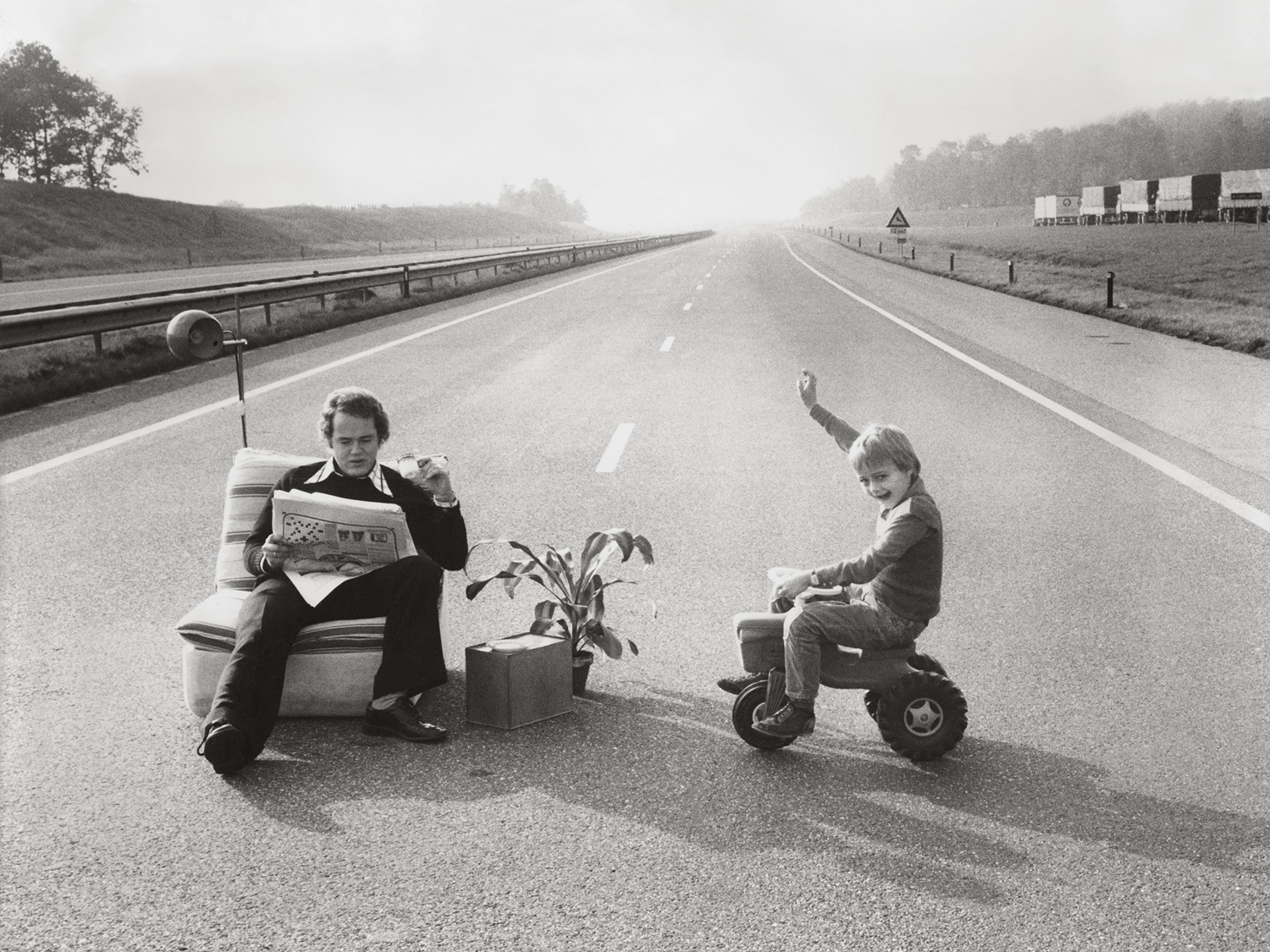 Autoloze zondag, 1973. Beeld uit de tentoonstelling 'Dit zijn wij!'. Foto: Spaarnestad Photo.