The Hong Kong Science Museum is hosting a unique exhibition featuring 120 very exclusive 18th-century mechanical clocks from the Palace Museum in the Forbidden City in Beijing. MCW was given the opportunity to develop a number of special multimedia projections for this exhibition.
Since antiquity, measuring time by means of astronomy has received a lot of attention. In order to measure time more accurately, all sorts of chronographs were invented. During the late Ming and early Qing dynasties, European missionaries introduced mechanical clocks to China, which proved to be the most reliable and useful timepieces. The Qing emperors loved these clocks. The palace collected a great many and used them for decorative purposes or as furniture.
The Treasures of Time exhibition combines science, history and art, displaying 120 wonderful clocks and watches from the Palace Museum collection. Many of the clocks, some of which have only recently been restored, will be displayed outside the Palace Museum for the first time ever.
Especially for this exhibition, in collaboration with Globe Creative from Hong Kong, MCW was given the opportunity to develop a number of special multimedia experiences.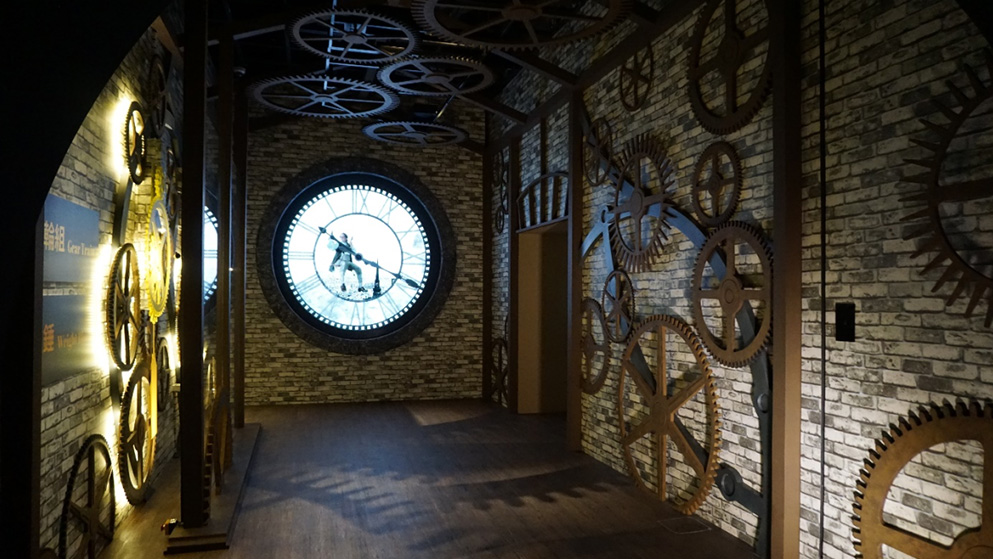 Inside Grandfather's Clock
The experience entitled Inside Grandfather's Clock gives visitors the illusion of being inside a gigantic clock. Gazing through the matte glass clock face, suddenly someone appears, dangling from a rope, ready to clean the clock face.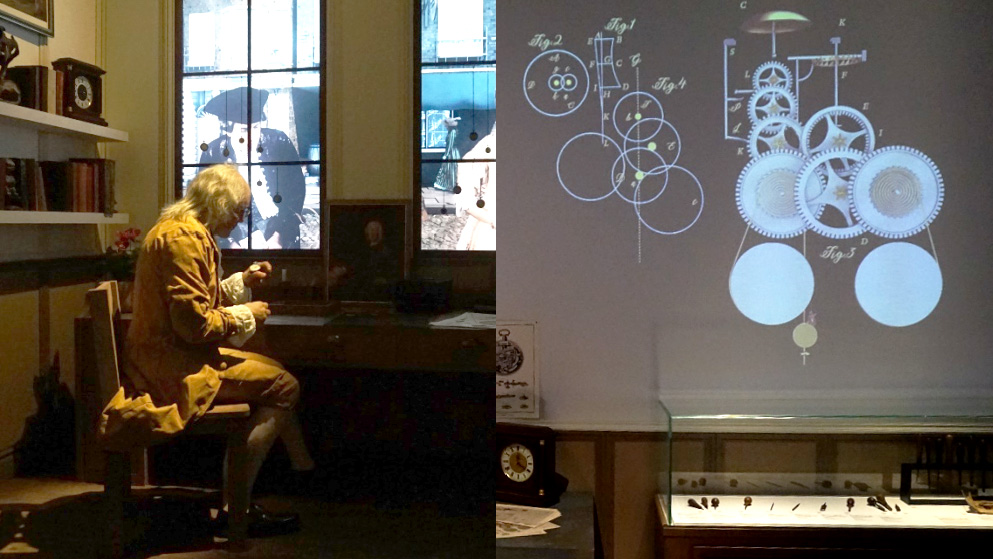 The Clockmaker's Workshop
The Clockmaker's Workshop is a space where visitors are transported to an 18th-century clockmaker's workshop, with a view of the London streets of the era just outside the window, where various scenes take place. The workshop is also home to a technical drawing of a clock, which comes to life in original fashion.
MCW was responsible for all of the scenarios, footage and special effects involved in these experiences. All actors were filmed in a green-screen studio, with this footage then being edited at our special effects studio to create beautiful and effective sequences.